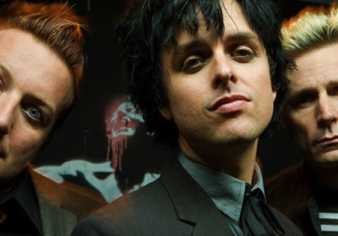 punk rock, rock, punk
I'm a fan
Green Day is one of the most iconic modern era punk bands. They orginate from the San Francisco Bay area and have been rocking the music world for more than two decades. Their first album, "39/Smooth", was released in 1990, but it was their third album, "Dookie", released in 1994, they they truly made a mark. Many believe the success of Green Day comes from the first music video released from the "Dookie" album. The music video was for the song "Longview".
The success of the song lead the band to a series of tour dates. Green Day fast became one of the biggest and most after bands of the 1990s. Festival organizers quickly understood that people across the world wanted to see Green Day in concert and lined them up for festivals across the globe. After several years of great success the band dissolved into series of infighting and personal issues that caused their music to suffer.
Then in 2004 and the band emerged from the shadows with "American Idiot." The music was less punk and more rock, but the world didn't seem to care. The album quickly became one of the best selling rock records of all time. Green Day was once again one of the most popular and influential bands in the world. They say things get better with time. That is certainly the case with Green Day.
Read more
Green Day tour dates 2017 New Zealand
Green Day does not currently have any concerts scheduled in New Zealand in 2017. If you're ready for a road trip, Green Day, currently has 25 gigs booked in cities like London (United Kingdom), Paris (France), Milano (Italy), St Louis (United States), Köln (Germany), Amsterdam (Netherlands), Bruxelles (Belgium), Zürich (Switzerland), Prague (Czech Republic), Oslo (Norway), Cracow (Poland), Malmö (Sweden).
Other Green Day concerts
| | | | |
| --- | --- | --- | --- |
| Nov 18, 2017 | Autódromo Hermanos Rodríguez | Mexico City, MX | |
Past Green Day gigs
| | | | |
| --- | --- | --- | --- |
| Sep 16, 2017 | Rose Bowl | Pasadena | |
| Sep 13, 2017 | Sleep Train Amphitheatre Chula Vista | Chula Vista | |
| Sep 11, 2017 | Journal Pavilion | Albuquerque | |
| Sep 09, 2017 | AT&T Center | San Antonio | |
| Sep 08, 2017 | Austin360 Amphitheater | Austin | |
| Sep 06, 2017 | Amphitheater at The Wharf | Orange Beach | |
| Sep 05, 2017 | MidFlorida Credit Union Amphitheatre | Tampa | |
| Sep 03, 2017 | Perfect Vodka Amphitheatre | West Palm Beach | |
| Sep 01, 2017 | Walnut Creek Amphitheatre | Raleigh | |
| Aug 31, 2017 | Susquehanna Bank Center | Camden | |
| Aug 29, 2017 | Xfinity Theatre | Hartford | |
| Aug 28, 2017 | Xfinity Center | Mansfield | |
| Aug 26, 2017 | Darien Lake Performing Arts Center | Darien Center | |
| Aug 24, 2017 | Wrigley Field | Chicago | |
| Aug 21, 2017 | Blossom Music Center | Cuyahoga Falls | |
More Green Day past gigs
Latest Green Day news
Green Day latest news, rumors and lineup confirmations.
Oct 01, 2015

Canadian Pop Rocker, Bryan Adams, Confirms 2016 Australian Concerts.

Grammy award-winning artist Bryan Adams has just finalized plans for his upcoming Australian tour, A Day On The Green for March 2016, promoting his new album, Get Up. The Canadian rocker has confirmed arena venues in Sydney and Melbourne but also has booked shows in the continent's top-r...

Oct 09, 2014

Optimus Alive (Nos Alive) Dates Set, Tickets on Sale Now!

Lisbon, Portugal's Optimus Alive, now know as NOS Alive, has been gaining steam since it's first edition in 2007, especially over the last two years.In 2013 the crowd was treated to a rock-heavy set of headliners including Green Day, Depeche Mode, and Kings of Leon. Always full of Po...

Sep 03, 2014

The Black Keys Announced As Byron Bay Bluesfest and Rolling Green Festival Headliners, Schedule April 2015 Australian Tour.

Everyone's favourite blues-based rockers from Akron, Ohio, USA, the Black Keys, have just been confirmed as one of the headlining acts for the 2014 Byron Bay Bluesfest.They'll join a line up that features plenty of American acts, and one that spans a diverse range of blues-based mu...

Jun 25, 2014

Paul McCartney Posts Video Showing Everything is Indeed Alright. Tour to Continue in July. Adds Greensbobo Concert!

That's right, as we previously reported, Paul McCartney is alive and well and ready to contunue on his 2014 Out There World Tour at the start of next month.He'll be in prime shape and it will be prime time to pick up the tour again, as July rolls around in the United States.The...
Comments
Reply sent!
There are no comments yet. Leave yours!